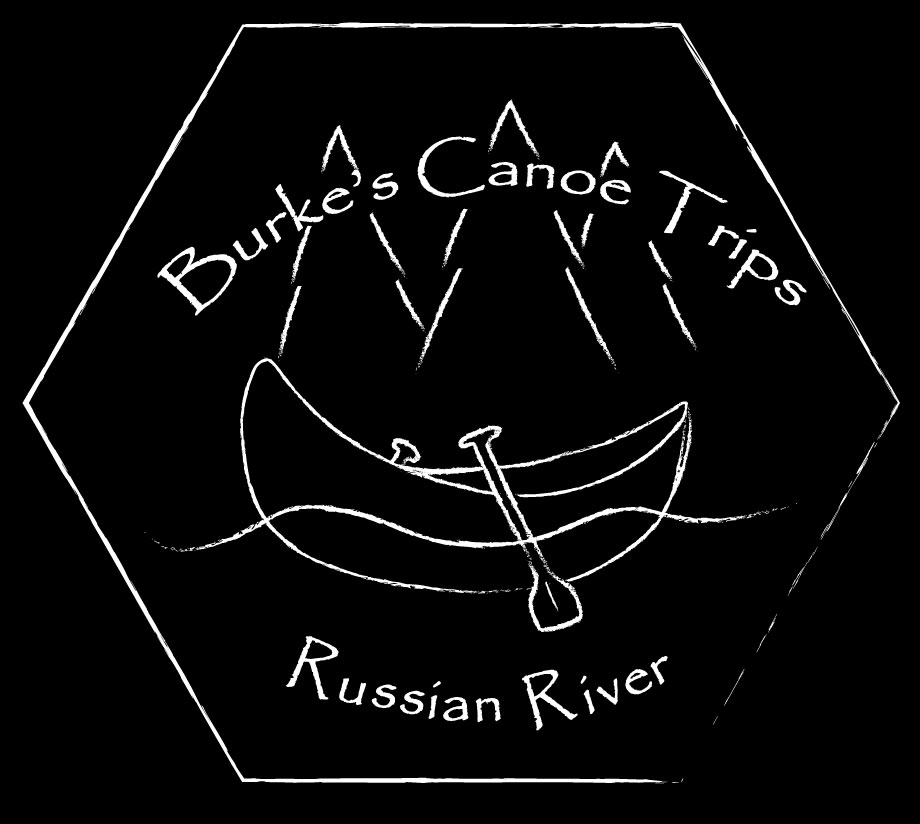 Burke's Canoe Trips, Inc.
Located in the heart of the redwoods, Burke's offers a ten mile self-guided canoe trip through the Redwoods. You can comfortably do this trip in approximately 3 ½ hours, actual canoeing time. However, most people picnic, swim, sunbath, etc. and are usually out close to 4 or 5 hours. Return shuttle included.You will see wildlife such as: otter, Great Blue Heron, osprey, turtles, egret, and more.
Canoeing at Burke's is a true Russian River Tradition. We are open for the 2023 summer season and is open seven days a week thereafter for canoe trips, kayak trips, and over-night camping, through September.
Please Call in advance