River Friends of the Library Fall Book Sale
November 3
@
10:00 am
–
November 6
@
5:00 pm
PDT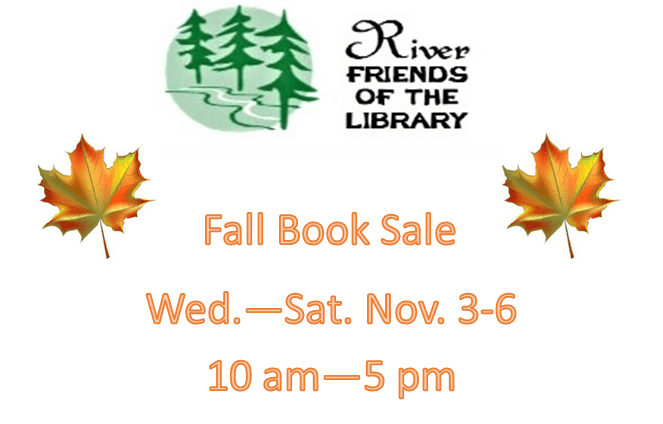 Come shop our Fall Book Sale. November 3-6. Open to the Public. Quality hardcover and trade paperback fiction and nonfiction books $1.00 each; other special books $2 or priced as marked; Pocket books $0.50 or 3 for $1; Children's books $0.50 or 3/$1;Young Adult books $0.50 or 3/$1; CDs, Audio books on CD and DVDs $2. Other items as marked.
November 6th is our $10:00 bag sale. Includes a River Friends tote bag. Use your own bag for $7.00. Each bag of books charged separately.
All proceeds support the Guerneville Regional Library, which includes the Occidental and Forestville libraries.
All persons entering the Guerneville Regional Library must follow all Sonoma County pandemic health and safety regulations. Masks covering nose and face must be worn by everyone inside the library. Hand sanitizer and latex gloves will be available for use.