For many of us locals, rainy days along the River are some of our favorites. Come along with me and experience a rainy weekend and learn about the best things to do and see during this time of year! Here's some inspiration for a typical Saturday.
One of the best places to take a walk on a rainy day is at Armstrong Woods. The canopy of the giant redwoods protects you from the rain and is a great way to enjoy the outdoors despite the weather. And if the sun peaks through a Faerie Ring of redwood trees, you may get a peek of a circle of rainbows within the trees. Magical!
According to California Parks and Recreation: "Armstrong Redwoods preserves stately and magnificent Sequoia sempervirens, commonly known as the coast redwood. These trees stand together as a testament to the wonders of the natural world. The ancient coast redwood is the tallest living thing on our planet! These remarkable trees live to be 500-1,000 years old, grow to a diameter of 12-16 feet, and stand from 200-250 feet tall. Some trees survive to over 2,000 years and tower above 350 feet. The rainfall in Armstrong Redwoods averages 55 inches per year and the trees are often shrouded in a mystical fog that helps to maintain the moist conditions needed for the redwoods to survive." (Source: Armstrong Woods State Nature Preserve.)
Coming back into Guerneville on Armstrong Woods Road, I like to stop in at Twice Told Books, a local bookstore with an excellent selection, and choose a great book to read for later in the day.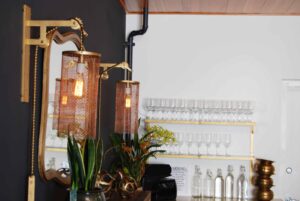 While visiting the wine country during this time may not be the first destination you'd think of, the nicest thing about rainy weather is…fewer people! It's the perfect time to savor a taste of Sonoma County wine and enjoy a leisurely, personalized tasting experience, particularly at one of Guerneville's downtown tasting rooms such as INIZI Wines and Equality Vines.
INIZI, meaning "new beginnings," is a relatively new winery that opened in 2012, founded by two couples, A.J. and Jen Filipelli and John and Kristi Harley. The winery offers tastings in its tasting room, housed in the remodeled Bank of Guerneville building, now named Guerneville Bank Club, which dates to 1921.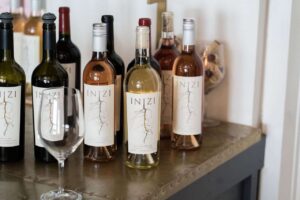 The winery produces an eclectic mix of Italian and French-style red, white and rosé wines including an unusual varietal of rosé made with Charbono grapes as well as an Italian blend of Sangiovese, Montepulciano and Dolcetto plus Cabernet Sauvignon.
Also located on Main Street in Guerneville is Equality Vines' tasting room. Equality, co-founded by Matt Grove and Jim Obergefell, is the world's first cause wine producer that is dedicated to the equality for all people. The winery got its inspiration by the late Dr. Marilyn Shultz, the aunt of co-founder Matt Grove who was a legendary activist that was a pioneer and driving force for paving the way for equal pay for women. A percentage of proceeds from wine sales goes towards organizations that fight for equality including Human Rights Campaign in Washington DC, the GLBT Historical Society, and the Child Rescue Coalition.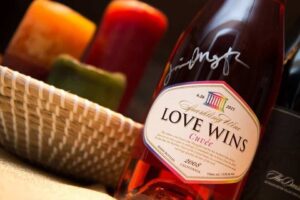 Try a glass of sparkling Love Wins Cuvee, from the "Love Wins Series," honoring the winery's co-founder Jim Obergefell and his late husband John Arthur for bringing marriage equality to the entire United States through the landmark Obergefell v. Hodges civil rights case. Or try one of the varietals from their "League of Women Voters Empowerment Series," including the 19th Amendment Pinot Noir, Chardonnay or Sauvignon Blanc. The Sauvignon Blanc is crafted by Alison Doran-Green, also a pioneer in the winemaking industry as one of the first two female winemakers in the U.S.
Equality Vines will also be hosting a special event on Saturday from 10 a.m.-12 p.m. Sonoma's premier chocolatiers, Jeff and Susan Mall will present an artisan chocolate making class called "From bean to bar to vino," and teach how to make truffles and lead a chocolate pairing session with Equality Wines.
While on my way home, I check out the fishermen – out there in their waders, casting for salmon and steelhead trout along the river, no matter the weather, and promise myself to go into Kings Sport and Tackle and book a fishing trip with all the gear.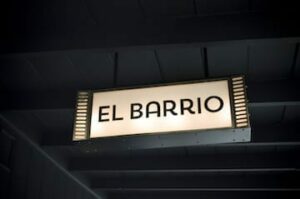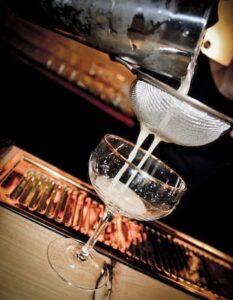 Another option for enjoying a rainy weekend in the Russian River Valley is to try a flight of mezcal and guacamole at El Barrio Bar — sunshine in a glass. The bar specializes in tequila, mezcal and bourbon, offering the widest selection of mescal in Sonoma County. The bar also has a great selection of Japanese Whiskey and top-shelf spirits from all over the world. All beer served is from Mexico with a local apple cider on tap from Sonoma Cider. Food options include house-made small Mexican-inspired plates including queso, guacamole, salsas and pico de gallo. Visit the bar's Instagram page @elbarriobar.
And nothing is better than returning to your lodging or home and cozying up to the fire with your book and a glass of wine, which is just what I did!
Check back next week for a post on Sunday of our rainy weekend.