Old Grove Festival at Armstrong Woods State Natural Reserve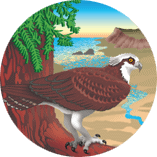 The Annual Old Grove Festival takes place at the historic Redwood Forest Theater in Armstrong Redwoods SNR. This beautiful open-air theatre was built in the 1930s. Concerts and theatrical events took place there for decades until the theater was closed in the 1980s out of concern for natural resource protection. In 2006, the theater was reopened for limited use. The Old Grove Festival features an outstanding variety of musical and theatrical productions that help Stewards advocate for State Parks, and raise funds to support our educational and stewardship programs.
2022 Lineup
"At the forefront of the swing revival" Jim Moret, CNN Showbiz — "The Rhumba Bums abide by Cab Calloway's advice: 'Live what's in your soul and sing your friggin' heart out" Down Beat Magazine — "Steve, Carmen, and the entire band are consummate musicians and entertainers" Rebecca Weller, Producer, Lincoln Center, New York City — "Instant crowd favorites" Tom Mazzolini, Producer, San Francisco Blues Festival.
Dirty Cello brings the world a high energy and unique spin on blues and bluegrass. "Dirty Cello's music is all over the map: funky, carnival, romantic, sexy, tangled, electric, fiercely rhythmic, and textured, and only occasionally classical." Oakland Magazine