Moon Over Buffalo at Curtain Call Theatre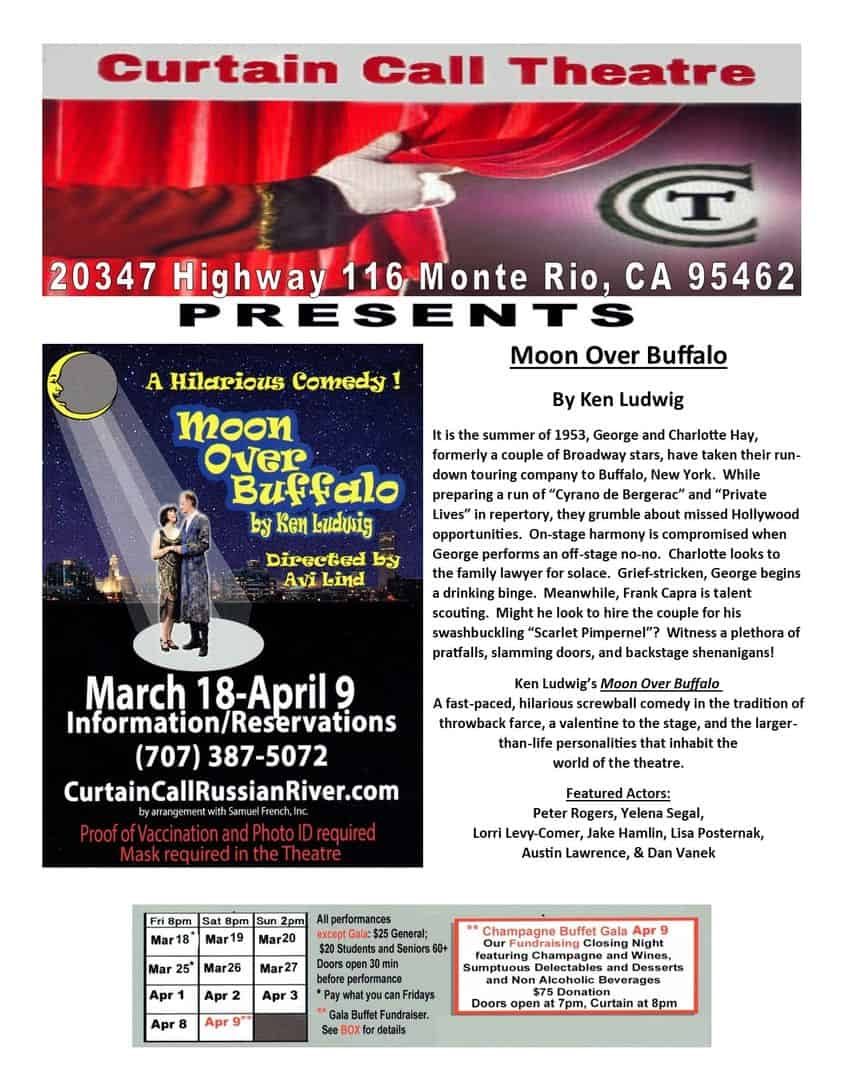 Curtain Call Theatre is coming back in full force with their new production of Ken Ludwig's satirical farce about theater people, Moon Over Buffalo opening March 18 through April 9, 2022.
You can imagine the pandemonium backstage where the leading actor makes all the mistakes possible, the ingenue has romantic problems, and the stage manager is given conflicting orders, among many other complications.
Join us for a fun evening after a long wait away from the theater.
Please wear a mask and bring a photo ID and evidence of your Covid vaccination.
Reservations at 707-387-5072.
Performance Dates and Time
Fridays* at 8:00 PM March 18*, 25*, April 1, 8
(*First 2 Fridays are Pay What You Can)
Saturdays March 19, 26, April 2, 9** at 8:00 PM
Sunday Matinees March 20, 27, April 3 at 2:00 PM