Cultivating a Beautiful Life Lessons from the Garden
September 21 @ 9:30 am

-

5:00 pm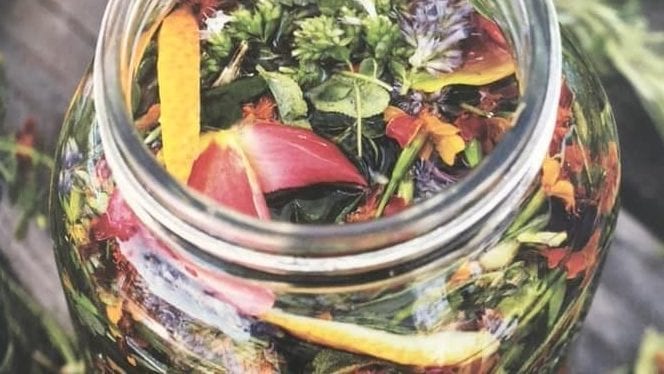 Join us in exploring the world of plants as a pathway to feeling your inner beauty and creating a life you love.

Discover the healing energy of plants
Create healing bouquets
Share a garden-to-table harvest lunch
Herbal overview with vinegar making
Woodland meditation and self-reflection
Conversations on creating balance and harmony

Where: Freestone Farmhouse Freestone, CA
Hosted By: Michelle Vesser & Christina Porter

Michelle

Michelle's deep connection with the natural and spiritual world has inspired her 33 years as a farmer/gardener; cultivating skills in tending both the inner and outer landscape. She has studied Western Herbalism, Ayurveda, Restorative Food Ways, Tibetan Bon/Buddhist practices and other transformational modalities.

In 2017 Michelle created Everything Sacred: Tending the Inner and Outer Landscape – http://www.everythingsacred.co. Through this new endeavor, she offers guidance in organic gardening coaching, herbal medicine and nutrition, spiritual counseling and mediation, weddings, and end of life care.

Michelle ran her own Community Supported Agriculture (CSA) project at Three Springs Gardens, North Fork, CA, was a sustainable agriculture trainer in Mexico and Nepal, and for 12 years was the garden manager and educator at Occidental Arts and Ecology Center, Occidental CA.

Christina


Christina's love of design has inspired her life filled with beauty and creation. She has worked in Egypt, Italy, and California restoring heritage architectural homes by bringing a sense of balance and beauty to be felt on the inner and outer planes.

Her 30 years of alchemy as a fashion designer and goldsmith has deepened her philosophy that through the silence and serenity of beauty we connect to our souls and rest deeply.

Christina moved to Freestone, CA in 2015 to create an environment where people can gather and experience the wonder of life. She restored a 1906 farmhouse and planted a permaculture garden along a bubbling creek and redwood forest.
Related Events