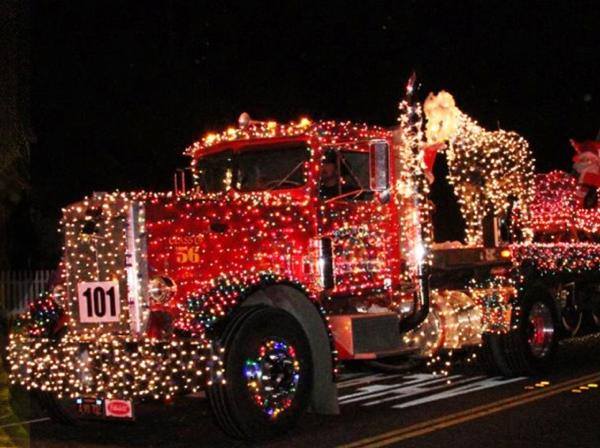 Mark your calendars! It's that time of year again — time for twinkle lights, eggnog, and fun, festive holiday events. Spanning three days from Nov. 29-Dec. 1, the town of Guerneville and Friends of Stumptown will host its 17th Annual Holiday Extravaganza & Parade of Lights, and offer a wide array of holiday events that are sure to get you in the holiday spirit. Plus ENTER TO WIN our Holiday 2018 Russian River Getaway.
Starting at 5 p.m. on Thursday, Nov. 29, visitors and the local community are invited to come down to Main Street to do some Christmas shopping at one of the many retail shops during the Merchant Open House. Stores will stay open late until the Christmas Tree Lighting Ceremony, which starts at 7 p.m. in the center of downtown Guerneville.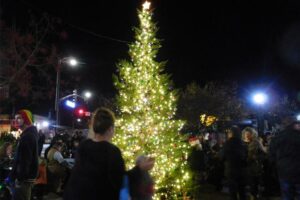 Many of the merchants on Main street are offering holiday goodies and specials for the evening:
On Friday, Nov. 30th from 6-8 p.m., join us celebrating our community at The Prince and Princess Crowning Ceremony and Awards Dinner at Timberline at the River. Tickets are available now and start at $25.
This year's seasonal events culminate on Sat., Dec. 1 from 7-9 p.m. with the annual Russian River Holiday Parade of Lights, a spectacle that Guerneville residents and visitors alike look forward to every year. Bring a blanket and hot chocolate and find a spot along Main Street to settle in for a special treat as you watch the many creative hand-crafted floats, marching bands and horse-drawn carriages go by. Floats are crafted by local contenders and are judged for a chance to win a prize for creating the best float.
Before and during the Parade of Lights, from 6:30 p.m., https://www.dandgequity.com/D&G Equity Management and Russian River Vacation Homes invite everyone to visit their offices located at 14080 Mill Street (on the corner of 4th & Mill St), for their Annual Holiday Party and Social. Serving a fabulous variety of food, including hearty meaty, vegetarian, and vegan options, accompanied by deserts, hot chocolate, apple cider, coffee, tea and wine. Special appearance by Mr. & Mrs. Claus!   This year's beneficiary isGuerneville School's Music & Art Program, 100% of all donations received will be given directly to F.O.G.S. If you would like to contact us with any questions you may have, please call Jill DeProto at 707-869-0808 or email jill@riverhomes.com.
Parade of Lights After Party at the Rio Nido Roadhouse! We love getting into the spirit of the Parade! Watch us as we float by on Main Street and join us at the Roadhouse for food, libations and fun!!!
Guerneville has something for everyone to kick-off the holiday season right!